Venmo, Cash App, and PayPal are the most popular Personal Finance Apps in the United States. We've identified the top 15 iOS and Android Personal Finance apps.
Flexible Access to 42matters'
App Intelligence Data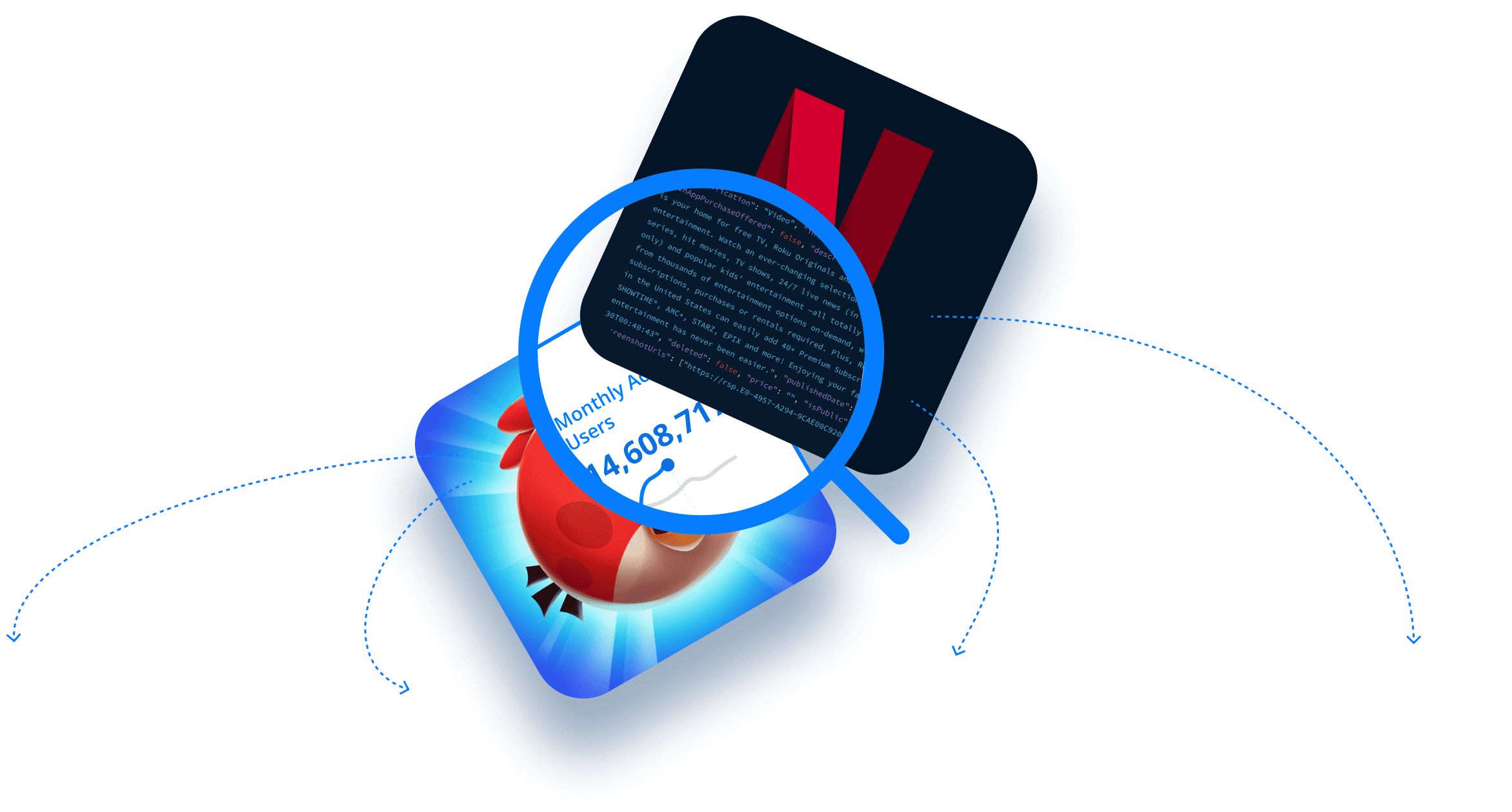 Explorer
Visually explore app intelligence for any iOS, Android, or Roku app.
App Watchlist
Track and benchmark any iOS or Android apps on a single, unified dashboard.
API
Programmatic access to mobile and CTV app intelligence.
File Dumps
Download the latest app data and statistics and ingest them into your own system for further analysis.
Get Started Today!
The best businesses need the highest-quality app intelligence!