We now provide easy Postman integration for all API request examples listed in our documentation. This includes the ability to use Postman to query all iOS apps available on the Apple App Store and Android apps available on Google Play, the Amazon Appstore, and Tencent MyApp. Since the beginning of 2021, we here at 42matters have been hard at work adding new features to our APIs and file dumps, as well as broadening our app market Explorer offerings. Already, a mere three months into the year,
Flexible Access to 42matters'
App Intelligence Data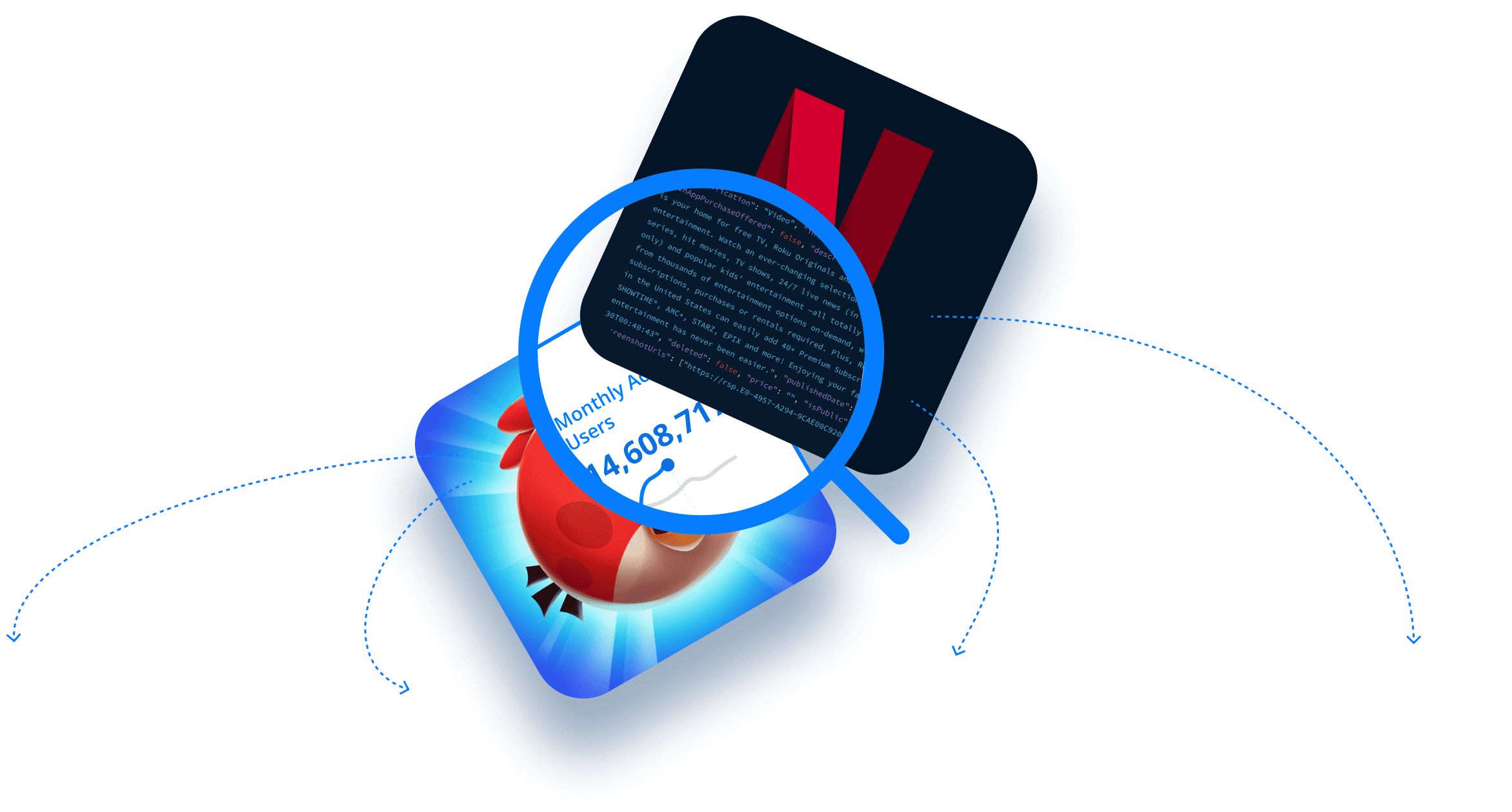 Explorer
Visually explore app intelligence for any iOS, Android, or Roku app.
App Watchlist
Track and benchmark any iOS or Android apps on a single, unified dashboard.
API
Programmatic access to mobile and CTV app intelligence.
File Dumps
Download the latest app data and statistics and ingest them into your own system for further analysis.
Get Started Today!
The best businesses need the highest-quality app intelligence!