This past June, at their annual Worldwide Developers Conference, Apple made a startling revelation. The iOS 14 mobile operating system would kill the Apple IDFA… sort of. According to Apple, the iOS 14 will come with new privacy features, requiring consumers to opt-in for permission to be tracked via their Identifier for Advertisers (IDFA). Those who do not opt-in will no longer receive targeted advertisements that leverage IDFA data. This move is of great consequence to the world of mobil
Flexible Access to 42matters'
App Intelligence Data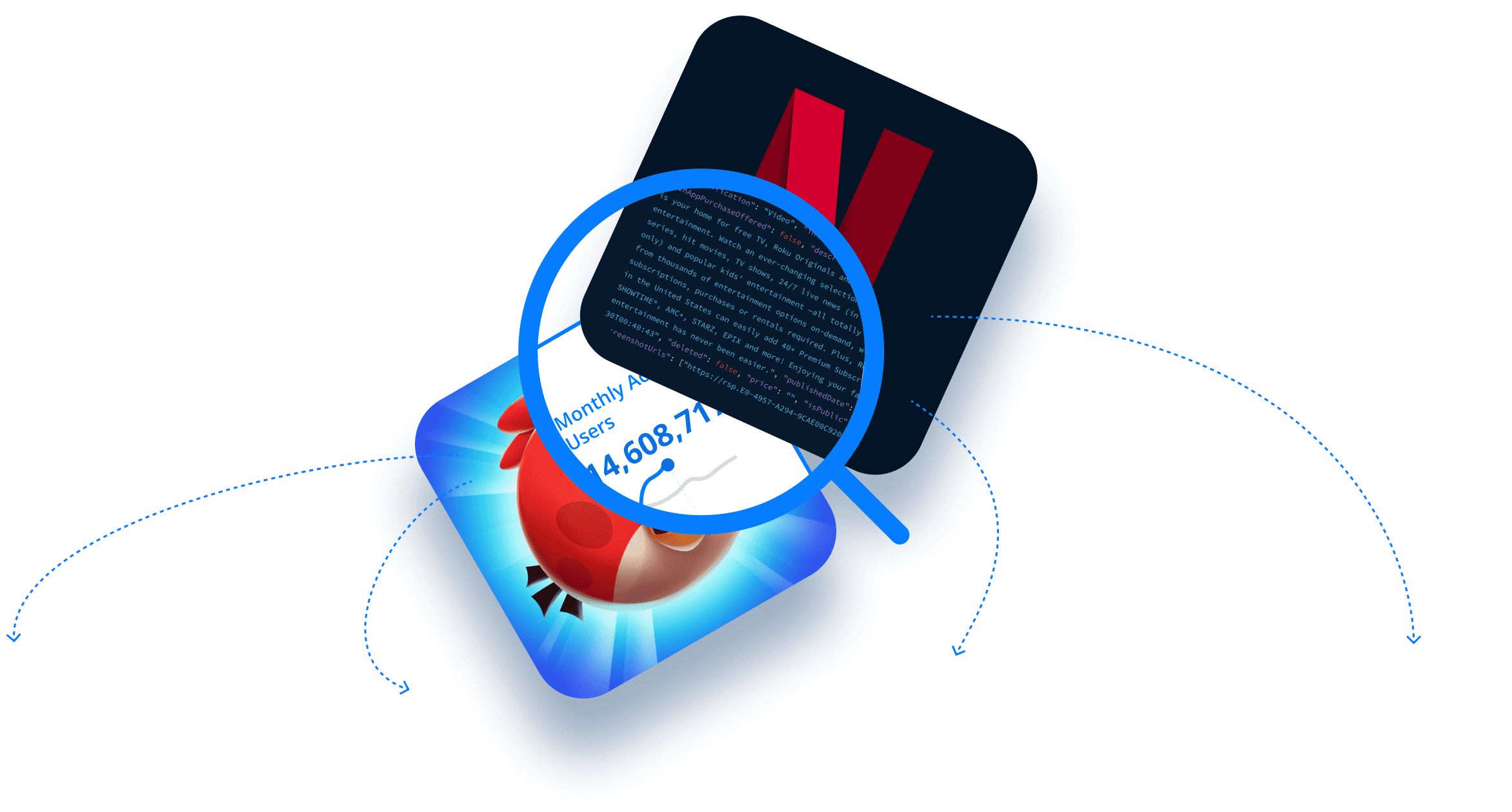 Explorer
Visually explore app intelligence for any iOS, Android, or Roku app.
App Watchlist
Track and benchmark any iOS or Android apps on a single, unified dashboard.
API
Programmatic access to mobile and CTV app intelligence.
File Dumps
Download the latest app data and statistics and ingest them into your own system for further analysis.
Get Started Today!
The best businesses need the highest-quality app intelligence!