The latest intelligence from the world of mobile and connected TV (CTV) apps.
or Explore by Topic
We've added the Roku Channel Store to the 42matters Top Charts Explorer! Filter Roku app rankings by country, date, and category.
New SDK Explorer features! Access more granular SDK categories, sort SDKs by installations and store availability, set SDK Alerts, and get historical data.
We're adding a new feature to both the 42matters Explorer and SDK Explorer! With 'Alerts' you'll be able to set up automatic email notifications with updates on specified app queries or SDKs. Alerts are particularly great for mobile app developers, SDK developers, and ad networks. They enable these businesses to spot important changes to apps of interest (for example: newly added or removed SDKs, updates to required permissions, developer updates, etc.), identify new competitors, and generate
The 42matters Explorer now supports the Roku Channel Store! Research the connected TV (CTV) market, generate CTV leads, and enhance CTV ad targeting.
Learn how to get mobile SDK data programmatically with 42matters. Access SDK intelligence for 2,400+ iOS and Android SDKs integrated in millions of apps.
Learn how to import mobile and connected TV (CTV) app data from the 42matters Explorer into HubSpot. Generate and enrich leads with 42matters!
Demographic filters for Android apps available on Google Play. Use the 42matters Explorer to break down an app's user base by gender and age.
We've extended our IAB Categories file dumps. Now they support the Interactive Advertising Bureau's Content Taxonomy 3.0! Here's how Ad Networks benefit.
We checked in on the top Netflix games on Google Play and the Apple App Store, including Valiant Hearts, SpongeBob, and Too Hot...
Get app store optimization (ASO) file dumps from 42matters! You'll be able to access all our ASO keyword stats and insights via a single file dump.
The ABC streaming app rose to the top 3 on the App Store charts during the Oscars. Fans used it to stream the event and catch missed moments.
In early March, Google revised the number of chart positions on Google Play's Top Charts from 700 to 200 for all app and game categories.
ADHD startups and apps are attracting attention from VCs and investors all over the world. So, we've identified the most popular ADHD-related mobile apps.
Ever since OpenAI's Chat GBT exploded onto the scene, apps have been deploying AI-related ASO keywords. Here are the top AI apps on Google Play.
Mastodon app downloads down 99% from their mid-November peak. Here's how the federated social network has fared since Elon Musk's Twitter acquisition.
Flexible Access to 42matters'
App Intelligence Data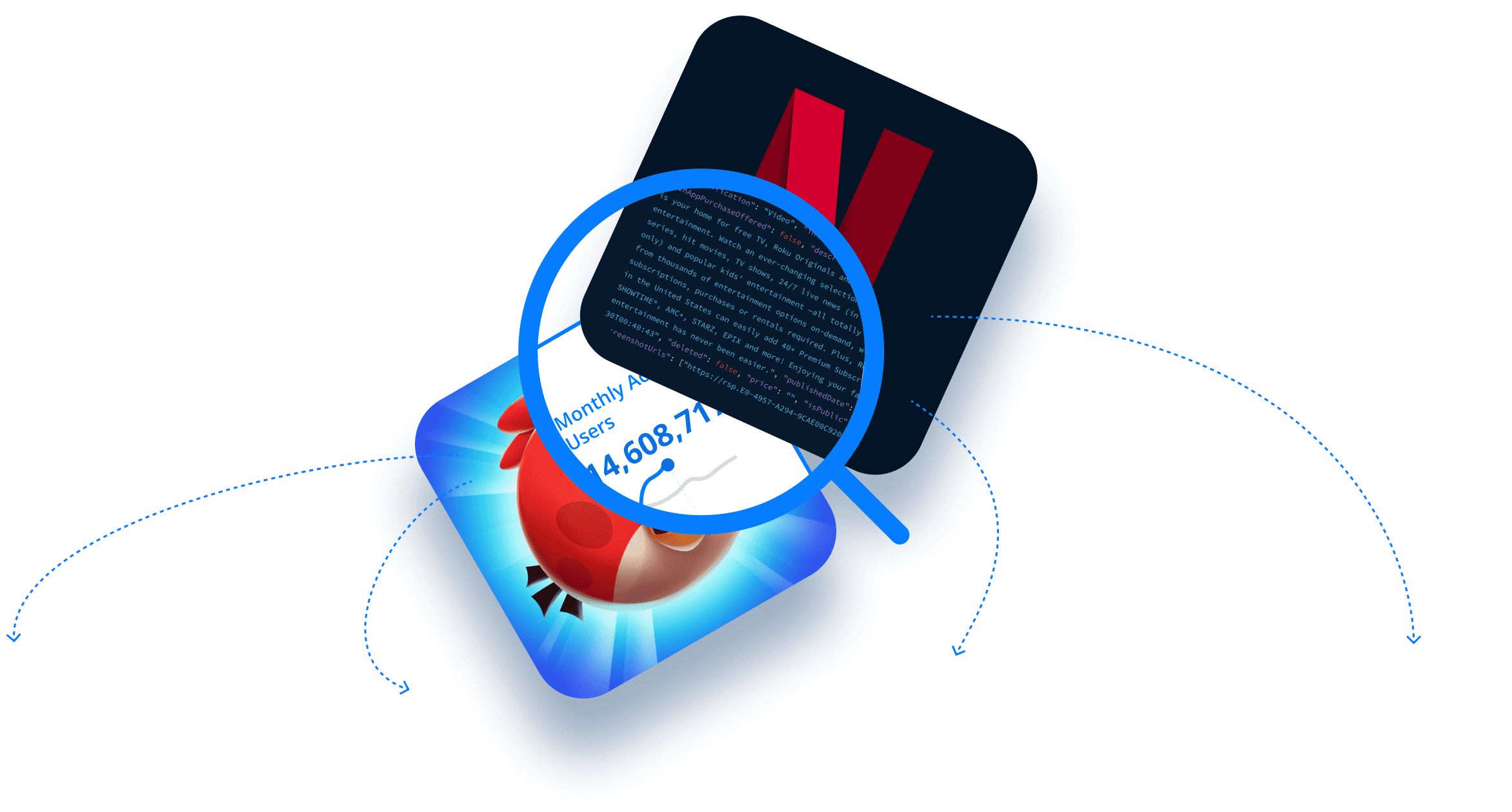 Explorer
Visually explore app intelligence for any iOS, Android, or Roku app.
App Watchlist
Track and benchmark any iOS or Android apps on a single, unified dashboard.
API
Programmatic access to mobile and CTV app intelligence.
File Dumps
Download the latest app data and statistics and ingest them into your own system for further analysis.
Get Started Today!
The best businesses need the highest-quality app intelligence!