The latest intelligence from the world of mobile and connected TV (CTV) apps.
or Explore by Topic
App publisher onboarding is an important process for mobile and connected TV (CTV) ad networks. Not only do they need the most up-to-date data possible to ensure that the process is straightforward and frictionless for app developers, but they also need highly granular intelligence to facilitate sophisticated ad targeting and high ROI ad placements down the road. In this article, we go over 13 ways ad networks can leverage our mobile and CTV app intelligence to simplify and optimize app publis
Flexible Access to 42matters'
App Intelligence Data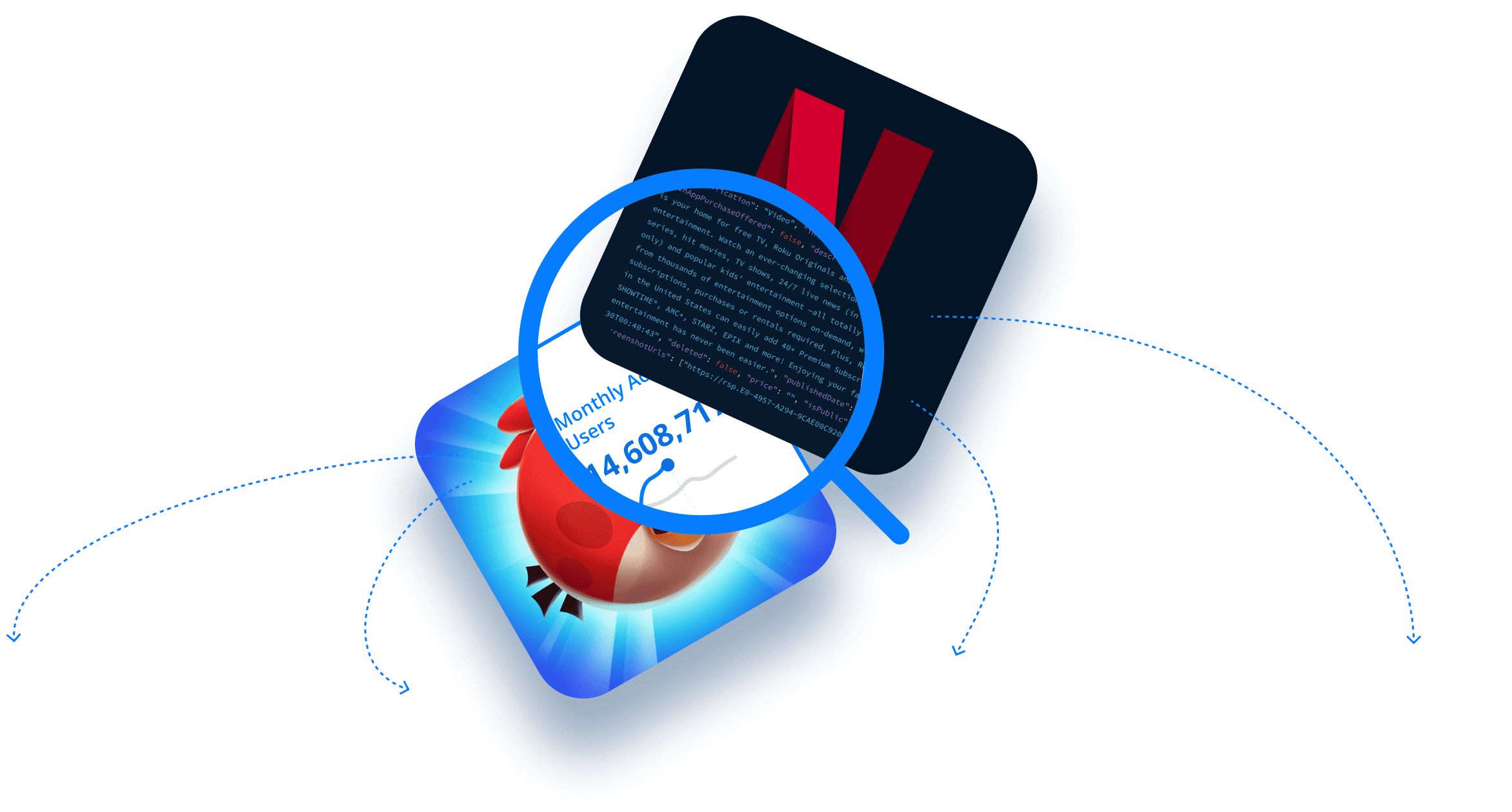 Explorer
Visually explore app intelligence for any iOS or Android app.
App Watchlist
Track and benchmark any iOS or Android apps on a single, unified dashboard.
API
Programmatic access to mobile and CTV app intelligence.
File Dumps
Download the latest app data and statistics and ingest them into your own system for further analysis.
Get Started Today!
The best businesses need the highest-quality app intelligence!