The latest intelligence from the world of mobile and connected TV (CTV) apps.
or Explore by Topic
We're adding a new feature to both the 42matters Explorer and SDK Explorer! With 'Alerts' you'll be able to set up automatic email notifications with updates on specified app queries or SDKs. Alerts are particularly great for mobile app developers, SDK developers, and ad networks. They enable these businesses to spot important changes to apps of interest (for example: newly added or removed SDKs, updates to required permissions, developer updates, etc.), identify new competitors, and generate
Flexible Access to 42matters'
App Intelligence Data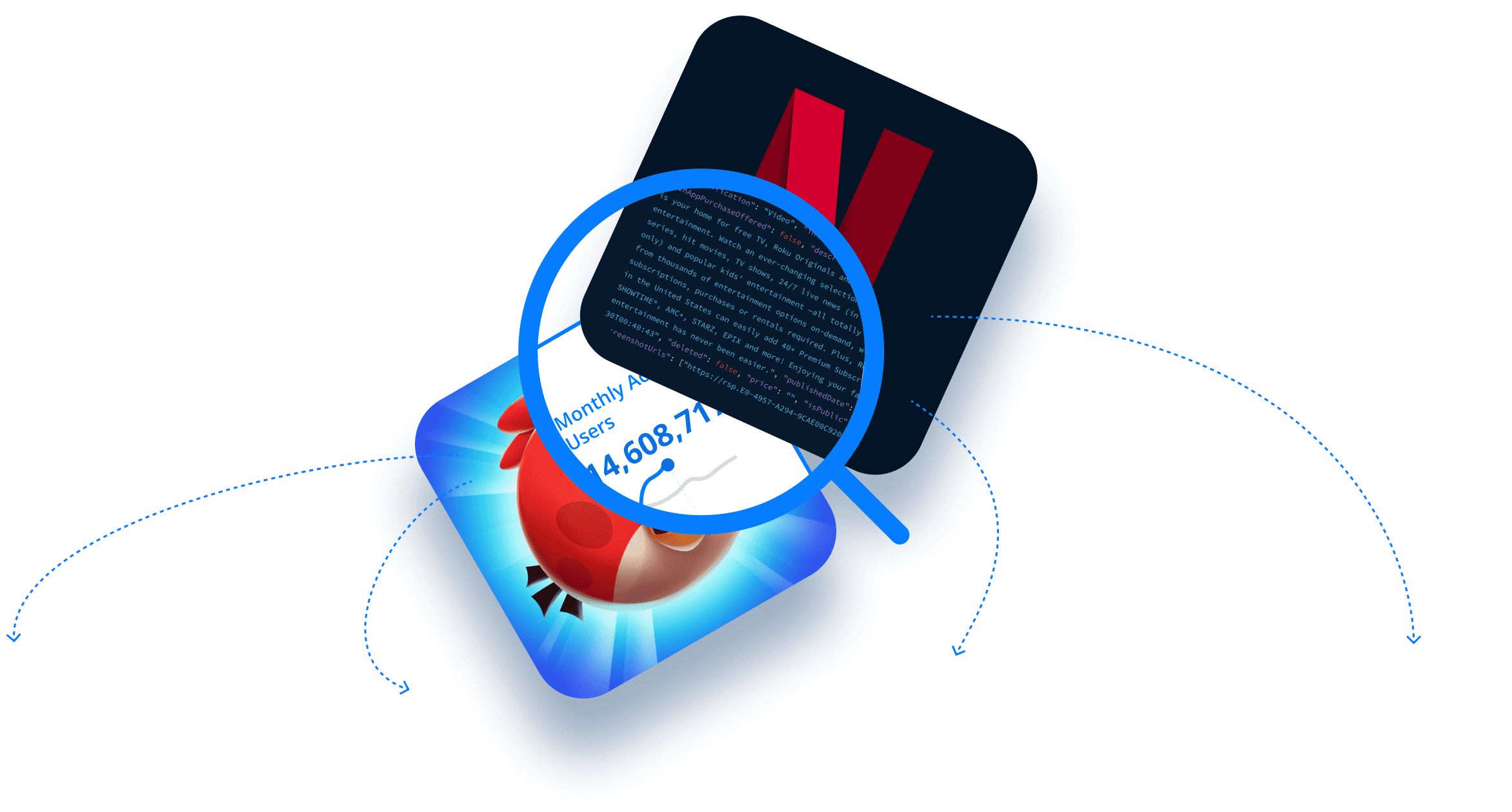 Explorer
Visually explore app intelligence for any iOS, Android, or Roku app.
App Watchlist
Track and benchmark any iOS or Android apps on a single, unified dashboard.
API
Programmatic access to mobile and CTV app intelligence.
File Dumps
Download the latest app data and statistics and ingest them into your own system for further analysis.
Get Started Today!
The best businesses need the highest-quality app intelligence!