The latest intelligence from the world of mobile and connected TV (CTV) apps.
or Explore by Topic
The Interactive Advertising Bureau Technology Laboratory (IAB Tech Lab) has released the app-ads.txt standard. We break down what this means for you. What is the IAB Technology Laboratory? TheInteractive Advertising Bureau [https://www.iab.com/](IAB) is an advertising organization that develops industry standards, conducts research, and provides legal support for the online advertising industry. Its tech branch, theIAB Technology Laboratory [https://iabtechlab.com/], helps companies implementin
Flexible Access to 42matters'
App Intelligence Data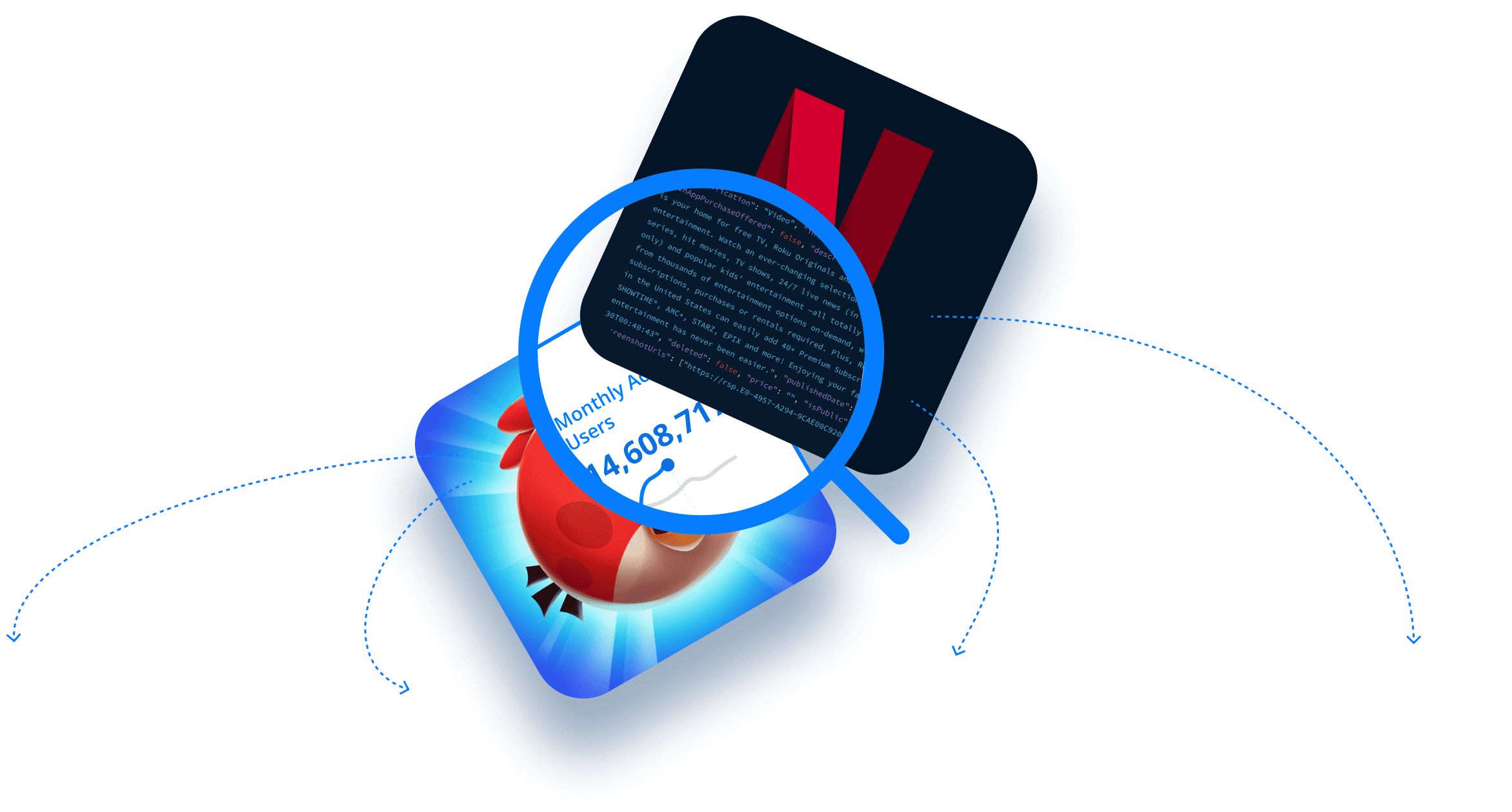 Explorer
Visually explore app intelligence for any iOS, Android, or Roku app.
App Watchlist
Track and benchmark any iOS or Android apps on a single, unified dashboard.
API
Programmatic access to mobile and CTV app intelligence.
File Dumps
Download the latest app data and statistics and ingest them into your own system for further analysis.
Get Started Today!
The best businesses need the highest-quality app intelligence!