The latest intelligence from the world of mobile and connected TV (CTV) apps.
or Explore by Topic
Is there a way to get app download statistics? Yes! Services like 42matters [https://42matters.com/ame] that specialize in mobile app data and app store analytics can provide a variety of actionable download insights. These include estimates for total downloads and monthly/daily downloads by country. Now, some of our more astute readers will have caught onto that one word — estimates. And we confess, app downloads are tricky to pin down. Indeed, with millions of apps being uploaded, downlo
Flexible Access to 42matters'
App Intelligence Data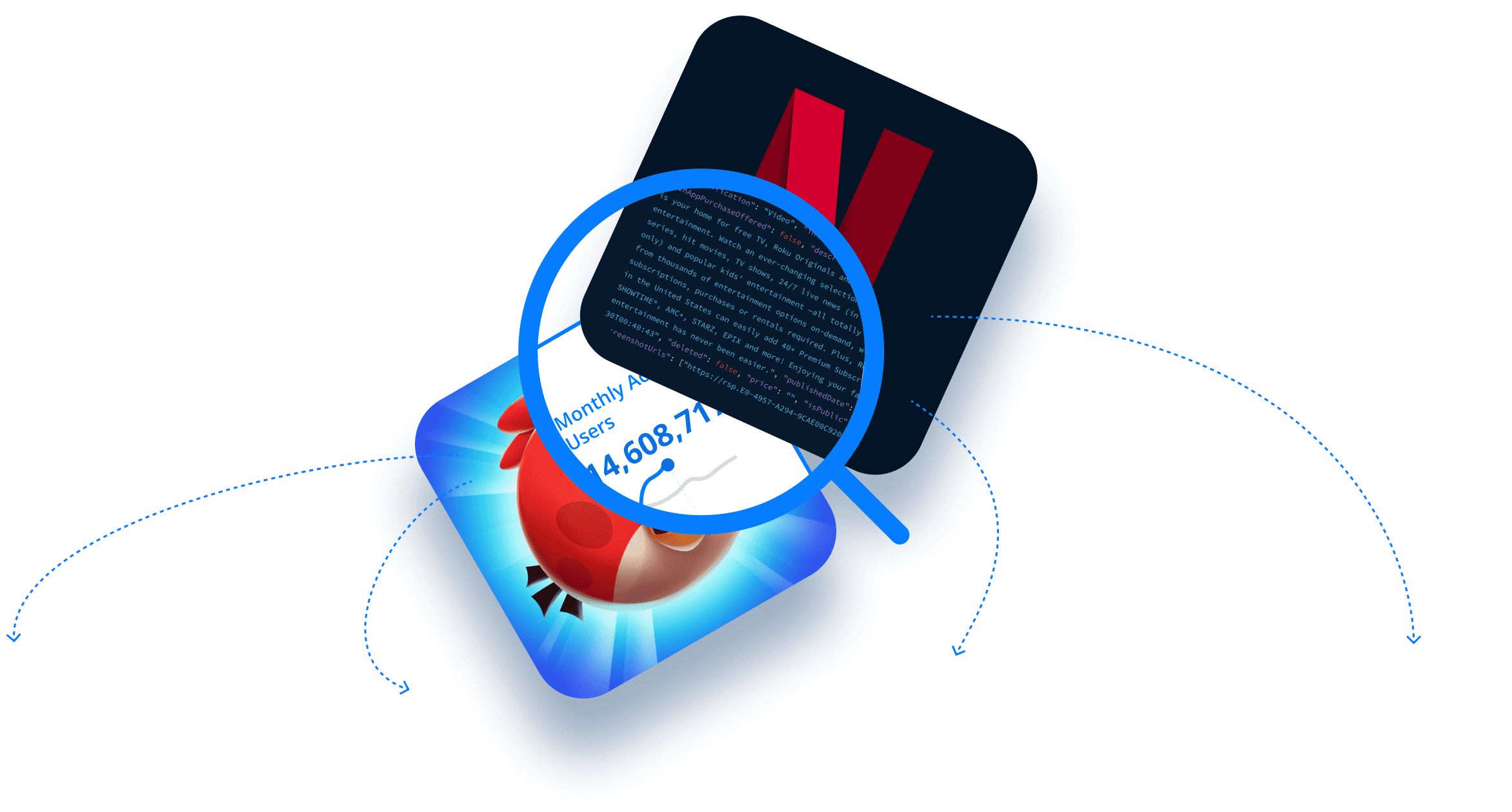 Explorer
Visually explore app intelligence for any iOS, Android, or Roku app.
App Watchlist
Track and benchmark any iOS or Android apps on a single, unified dashboard.
API
Programmatic access to mobile and CTV app intelligence.
File Dumps
Download the latest app data and statistics and ingest them into your own system for further analysis.
Get Started Today!
The best businesses need the highest-quality app intelligence!