The latest intelligence from the world of mobile and connected TV (CTV) apps.
or Explore by Topic
We've added a new feature to the 42matters Explorer! Now, you'll be able to view your app export history for all iOS and Android queries conducted on the Explorer platform. A few weeks ago, we launched a spate of new features on the 42matters Explorer platform. One such feature was Precision App Exports [https://bit.ly/3gAYP80], which gave you more control over the number of iOS and Android apps you export from our database. Today, we're pleased to announce that we've taken this feature one
Flexible Access to 42matters'
App Intelligence Data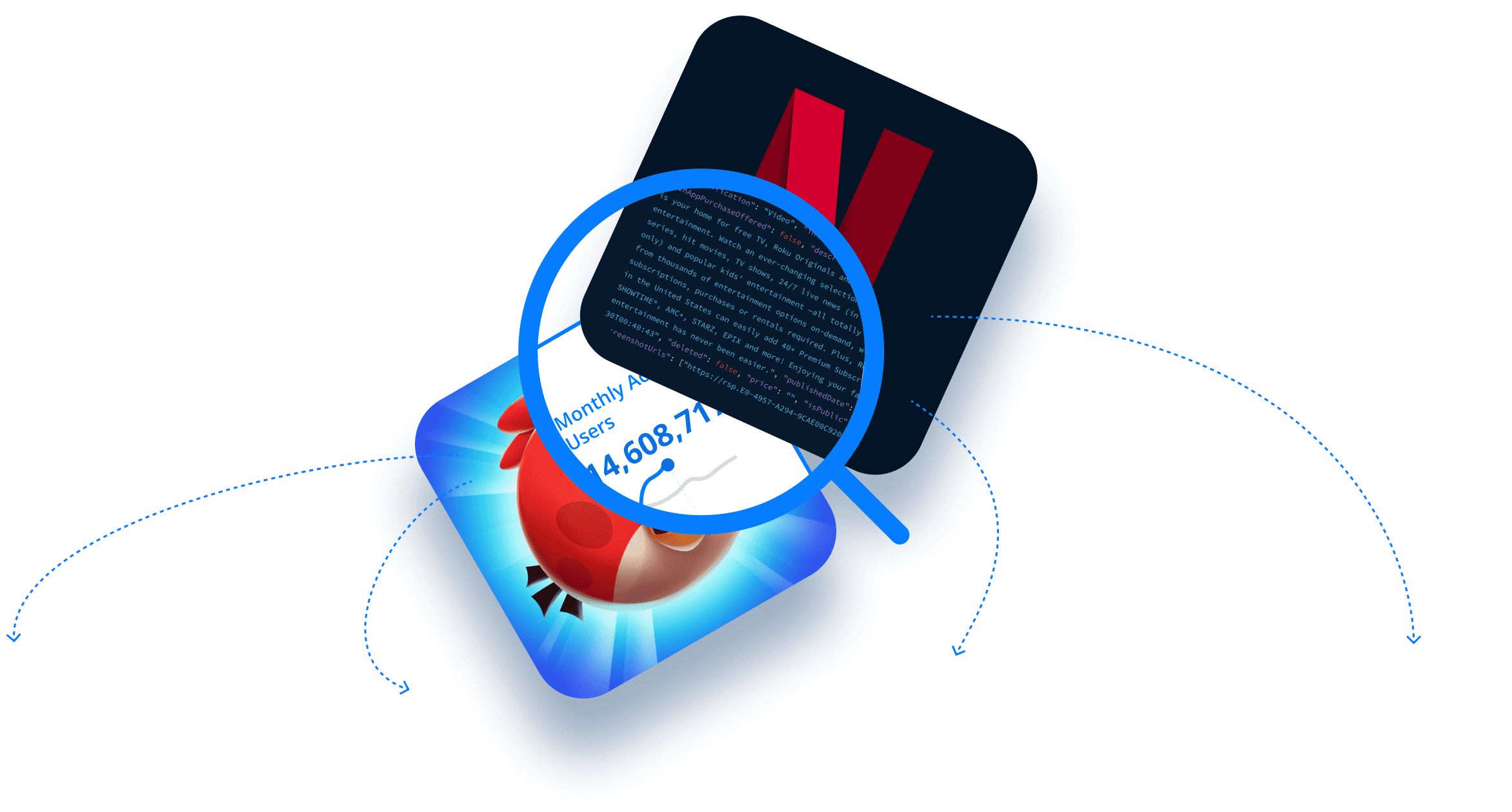 Explorer
Visually explore app intelligence for any iOS, Android, or Roku app.
App Watchlist
Track and benchmark any iOS or Android apps on a single, unified dashboard.
API
Programmatic access to mobile and CTV app intelligence.
File Dumps
Download the latest app data and statistics and ingest them into your own system for further analysis.
Get Started Today!
The best businesses need the highest-quality app intelligence!