The latest intelligence from the world of mobile and connected TV (CTV) apps.
or Explore by Topic
The ability to discover new apps that are getting traction on Google Play or Apple App Store can be extremely valuable for business. However, the sheer number of available apps makes this task impossible without having precise data about apps' release dates, app ranks in each country and store, ratings, etc. Even if this data is available it still requires a lot of internal resources such as data scientists working together with product managers to get the solution right. Luckily 42matters offer
Flexible Access to 42matters'
App Intelligence Data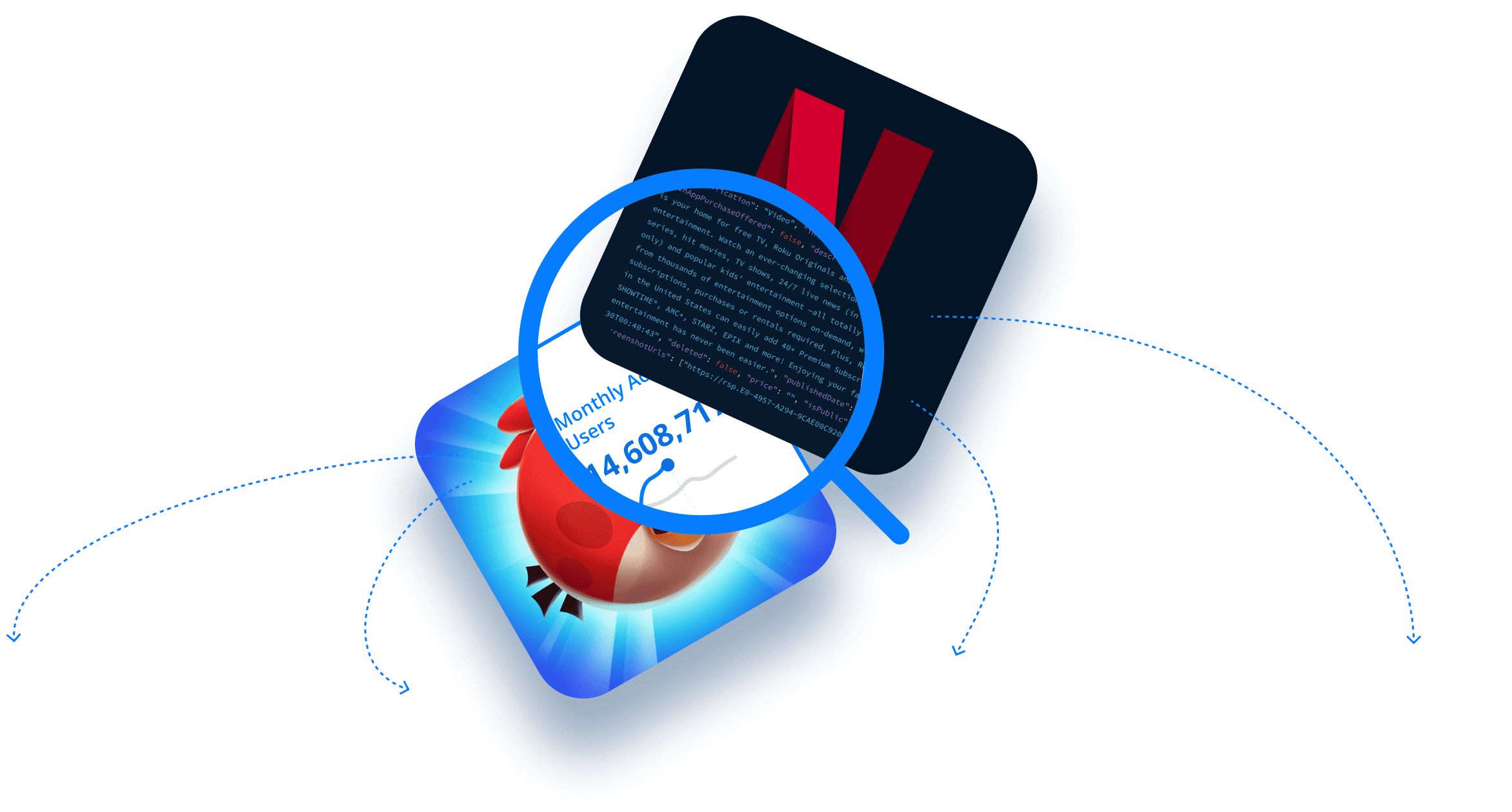 Explorer
Visually explore app intelligence for any iOS or Android app.
App Watchlist
Track and benchmark any iOS or Android apps on a single, unified dashboard.
API
Programmatic access to mobile and CTV app intelligence.
File Dumps
Download the latest app data and statistics and ingest them into your own system for further analysis.
Get Started Today!
The best businesses need the highest-quality app intelligence!